For Parents
Introduction to Quality Child Care
1. How to Get Started?
Are you looking for a child care facility? What is important to consider? What does a quality child care facility provide? Searching for a child care center can be stressful and confusing, but finding the right facility is very important for both you and your child. The right facility will provide a caring, nurturing, and safe environment for your child to learn and grow.
In addition, it should fit into your family's needs with flexible hours, a convenient location, and dynamic programs that grow with your child. This guide will help you to understand what a high-quality child care facility should provide, some questions to consider, and how to get started looking.
2. Questions To Consider
You may have a million questions, but some key ones to consider when inquiring about any child care facility are:
Where are you located and what are your hours?
What ages do you care for?
What is a typical day like at the school?
How safe and secure is the school?
What training, education and experience do your teachers have?
Do you accept children who are not potty trained?
Is the school closed for vacations and holidays?
What are your rates?
What do you provide my child (meals, snacks, diapers)?
What are parents expected to provide?
3. Caring and Qualified Staff
A quality child care facility has a staff that is committed to your child's education and growth. They should be highly trained and utilize current, proven teaching methods to help ensure your child is having fun while also learning vital skills they need for long-term and healthy development. Discovery School House features a diverse staff with backgrounds in Early Childhood Education, Psychology, Human Development, Human Services and many are Early Education and Care Certified as Lead Preschool and Toddler Teachers. In addition, some have up to 30 years of experience working in the field of Early Education and Care.
4. The School Environment – Where Your Child will Learn and Play
The best school environments should be safe and encourage your child to socialize, play, and explore the world around them. Plus, the child care facility should be well established and have a good reputation in the community.
For over 20 years (since 1993), Discovery School House has been a trusted child care facility in Worcester County. We strive to ensure our classrooms are fun, safe and provide a nurturing learning environment. We offer age-appropriate toys, crafts and opportunities for your child to discover, explore and learn. Discovery School House helps to foster the cognitive and social development of each child with a fun curriculum taught by highly trained and caring teachers.
5. Health & Safety
Your child's health and safety should be a top priority at any child care facility you choose. You should look for a well-maintained and organized school with strong safety practices and standards. Providers should carefully supervise children in all areas of the school (classroom, playgrounds, outdoors, etc.) and licensed child care centers must have the correct number of staff necessary to supervise the children. This is sometimes called the staff-to-child ratio. There should also be clear procedures for who can pick up the child at the end of the day, what is done if they are sick at school, and who to contact in case of emergencies.
6. Parent & Teacher Relationships
You, as the parent, should feel comfortable with the school you choose and the faculty who will teach your child. When you develop a positive relationship with your child care providers, it is easier to talk about your child's feelings, development, and experiences. High-quality child care providers, like Discovery School House, recognize that open communication and feedback between parents and teachers is one of the most important elements in a child's early development.
Teachers should welcome and encourage your involvement in the school. In addition, a quality early education school should always keep you informed. Perhaps through such things as one-on-one contact, bulletins, newsletters and parent meetings. It is vital that you and your child care provider work together to help foster the well-being and development of your child.
7. Visit the School
We would love to meet you! Come ask us questions, tour the school, and learn about all that we have to offer your child. We provide your family with the very best in early childhood education. Plus, all enrolled children participate in gymnastics classes (year-round) and seasonal swim classes. Call now and set up a tour. You will be amazed at just how much our caring teachers and expansive facility has to offer!  
For more information you may want to look at:
Tuition Rates
Discovery School House accepts children ages 15 months up to 5 years in our various classrooms. We offer Toddler programs, Preschool Education and Pre-K programs.
Note: All programs require a membership fee of $40 per year. This includes the registration fee and insurance. There is a $10 discount for a second child who attends.
Toddlers
(15 months to 2 years, 9 months)
Full Day Program
2 days $163
3 days $232
4 days $335
Preschool and Pre-K
(2 years, 9 months to 5 years)
Full Day Program, Part Time
7:30am – 5:30pm
2 Days: Tuesday & Thursday
7:30am – 5:30pm
3 Days: Monday, Wednesday & Friday

7:30am – 5:30pm
5 Days: Monday – Friday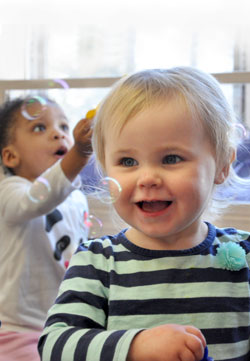 Testimonials
"We are so happy we choose Discovery School House for early childhood care for both our daughters. The teachers and staff are friendly, warm, and engaging with the children. They have a wonderful balance of nurturing both the academic and social needs of the children. Year round gymnastics classes and swimming in the summer are 2 added perks of enrolling at Discovery. I love knowing that my children are well cared for, and having fun when I leave for work each day."
– Caitlin Heatwole
"To Mary Jo & Staff: My husband and I would like to thank you all for the help and guidance you have given to Jacqueline and Adam. The past 2 1/2 years they have spent at Discovery have been a wonderful experience for both of them. We have enjoyed watching their growth and development and realize that you, as well as us, have played a major part in that.
They, as well as us, will miss you all. We have enjoyed watching as our white walls have become beautifully decorated with their art masterpieces. Last night we asked them what they will miss the most about Discovery School House: Jacqueline said, 'I will miss making all the things,' and Adam said, 'playing with my friends in the block area.' Thank you all again."
– Jayce & Mike Clark
"I could not be happier with our decision to send our daughter to Discovery School! The teachers are loving, caring, and truly amazing. This is not just a school, it's a home away from home for the little ones."
– Sara Sirad
"My daughter has been at Discovery for two years and she loves it. The school is conveniently located and that fact that she gets both gymnastics and swim lessons are a huge benefit. She has always been an active child and she seems to really be thriving there. The teachers are friendly and very engaged with the children, and they strive to keep parents both involved and well informed. In terms of education, fun, fitness, and overall social development, I feel like Discovery School has had a hugely positive impact on her.
– Melissa N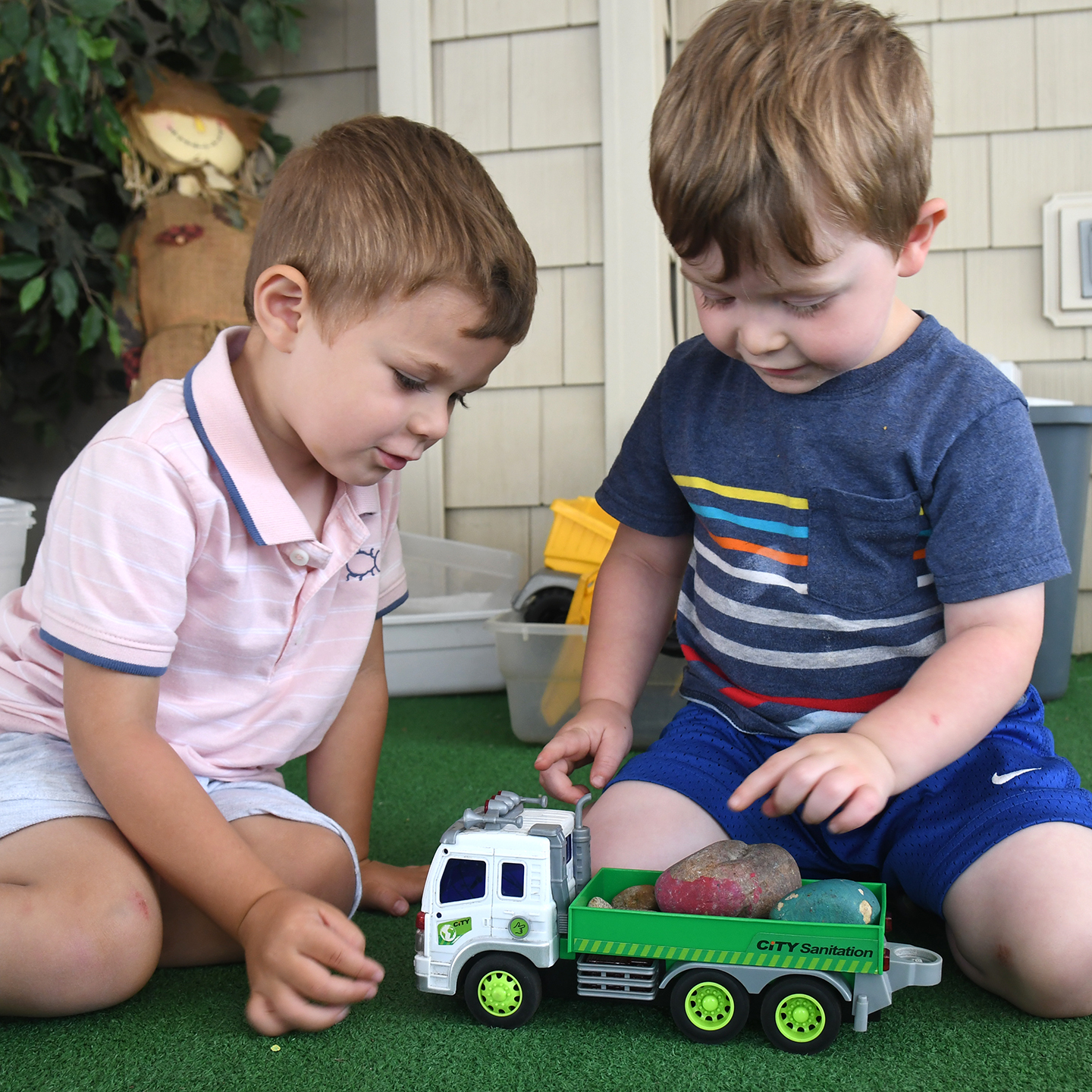 FAQ - Frequently Asked Questions